Some of the soup cooker instruction manuals that come with the products are a little vague, to put it politely. That means that the same questions tend to come up again and again in relation to how to use a soup maker, especially from owners of the same models.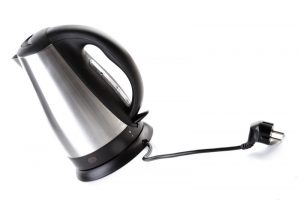 One of those questions, we're going to address today, and that's one that applies to one of our favourite models, the Morphy Richards 48822 soup maker. It does, however come up with pretty much any soup maker though, and that question is whether you should add cold or boiling water into the soup maker.
Generally speaking we don't use boiling water, but we do use hot water. That's mainly because we're fans of soft vegetables, and when you're cooking a soup in your maker, using colder water to start will often leave your veg more solid than we'd like. As lovers of soft veg when we're cooking from one of our recipe books, soups are a great place to do this, as the goodness lost from the vegetables themselves remains in the soup, unlike boiling veg and draining it for other meals where it's lost into the water it's cooked in.
Another good reason to use (very) hot water is that if you're using stock in your soups, it tends to disperse better, and more evenly, if you're not using cold water. the sooner the flavours spread in the cooking process, the more consistent your soup is likely to taste after the cooking process is complete.
Of course, you're free to experiment as you wish, especially if you like more of a bite to your crunchy soups. As a rule though, we'd avoid using boiling water in the soup maker – but you should be fine once you've allowed the water in the kettle to cool a little after boiling.